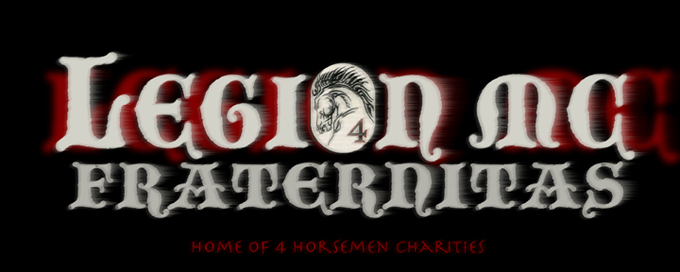 ---
CHARITY

/ˈCHaritē/

Noun

The voluntary giving of help, typically money, to those in need.
Help or money given in this way.

Synonyms

alms - mercy - beneficence - benevolence - philanthropy

Causes we have raised money for or

donated to:

Wounded Warrior Project*

Baby Adrianna

Male Breast Cancer .Org

Philippines Hurricane Relief

Save The Patch Legal Fund

Bikers Against Child Abuse (BACA)

Vivian Bailey Cause

The Mitchell Ride 2015

Hope and Peace Foundation

Travis Manion Foundation*

22 Needs a Face

Stevens Forest E.S. Toy Drive

The Mitchell Ride 2016

​KidsPeace of MD

Mitchell Ride 2017

​Thanks for Giving*

The Leukemia & Lymphoma Society

​-------------------------------------------------

and many other causes hosted by our friends.

(*more than once)

$125,000.00+ to date




---
DONATE TODAY
The charity funds below are on going and we appreciate your support with a donation to any/all of them. Thank you!
---

Friends and Family,
We have some exciting news for you! We are officially raising money for a local charity that sends boxes of goods to our troops. Just as exciting as this cause the founder of this cause has a great story.


Vivian Bailey of Columbia, MD has lived a life of service to her country and community. She is a World War II Veteran, 1st Lt in Women's Army Corp and refuses to go 'gentle into that good night'. Ms. Bailey keeps herself active in the community and started this cause by baking cookies and sending boxes of them to our troops on a regular basis. That has turned into so much more over time. The group of volunteers now sends packages with lots of different goods such as snacks, hard candy, beef jerky, powdered drink mix and much more. Each box full of goods costs about $16.00 to send so Legion MC is now on a mission to increase the number of boxes they can afford to send in November. You may know active duty personnel or someone that has served in the past and receiving these packages may just give them love from home this holiday season. Thanksgiving is just around the corner so what say you?

All donation amounts are appreciated and as always we will post the total amount raised on here so you can track the difference that you helped to make. To make a donation please scroll down to "Charity Fund for Local Needs" and click on the Paypal button. It just takes a minute to make this difference.

If you do not have Paypal you can contact udon here to make a donation by credit card, send a check (but do it quickly please) or cash.




---
Charity Fund for
Local Needs
(Vivian Bailey Cause)

Please click below to donate to our ongoing fund for local needs. This may include but are not exclusive to Toy Runs, hospitals, schools, families in needs, childrens' medical needs, making a wish etc.


Male Breast Cancer.ORG
John W. Nick Foundation



This is a fund that goes toward helping Male Breast Cancer Awareness. One of our members has survived it and makes regular media appearances to help inform people about it.
---
Four Horsemen Charities Inc is always looking for causes to contribute our time and efforts to.
Whether it is passing out toys to kids or raising money for a cause we consider everything that comes
to our attention. There is nothing too big or small for us. If you you think you have a cause that we can possibly help with or sponsor please feel free to use the form below and tell us all about it, Please provide as much info as possible as well as links to info that may be useful. Someone will get back in touch with you once we have had time to research and discuss your cause at length.